Watch The hrd05 roll out back!
until the Start of the next academic year!
The Hanze Racing Division is a team of international students located in Groningen and participating in the Formula Student global competition. Together, we design and build an electric race car from scratch, and race it against others during yearly events. Ambition, passion and dedication are what drives us on a daily basis, allowing us to consistently push our limits to achieve our goals. Learn more or Join Us!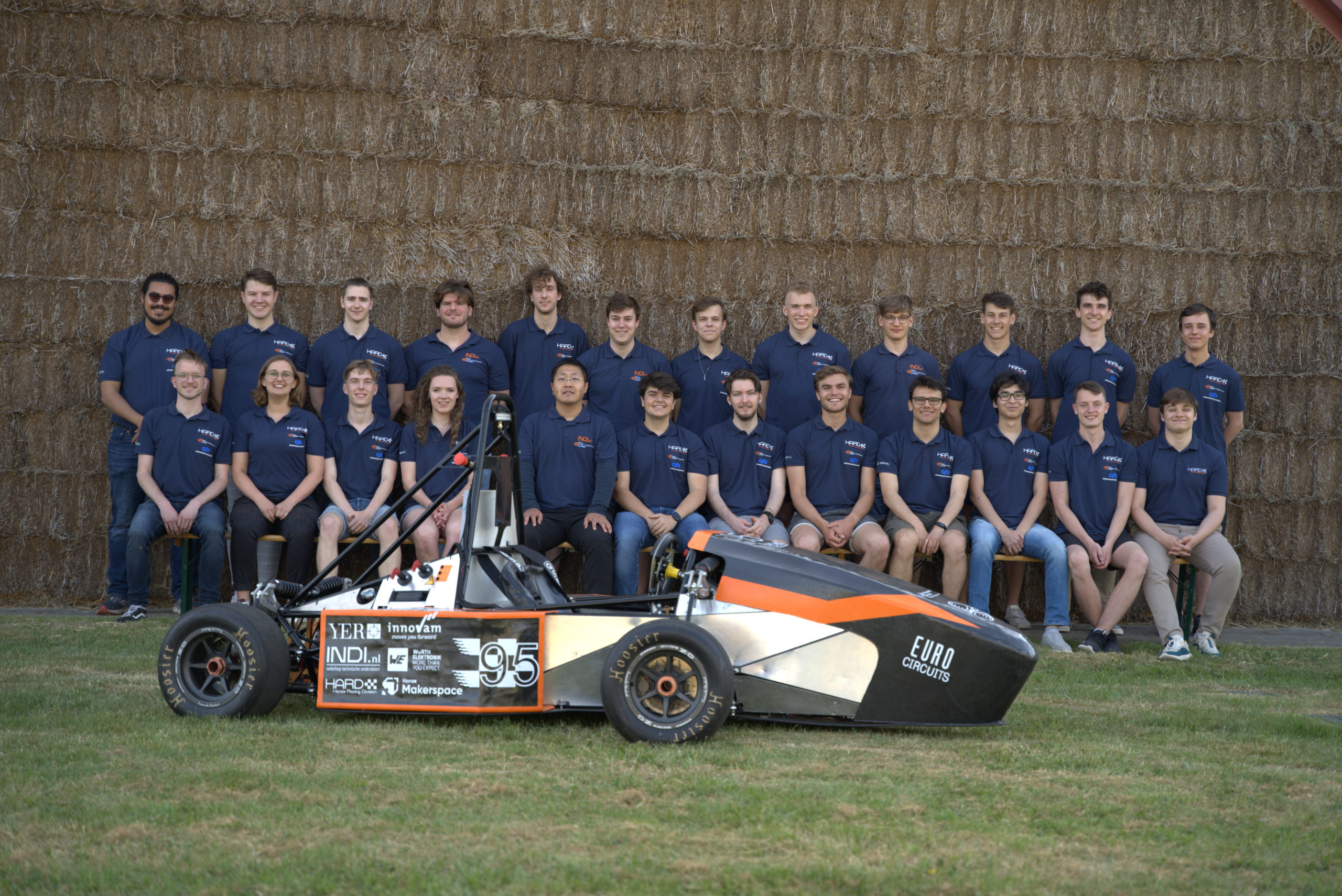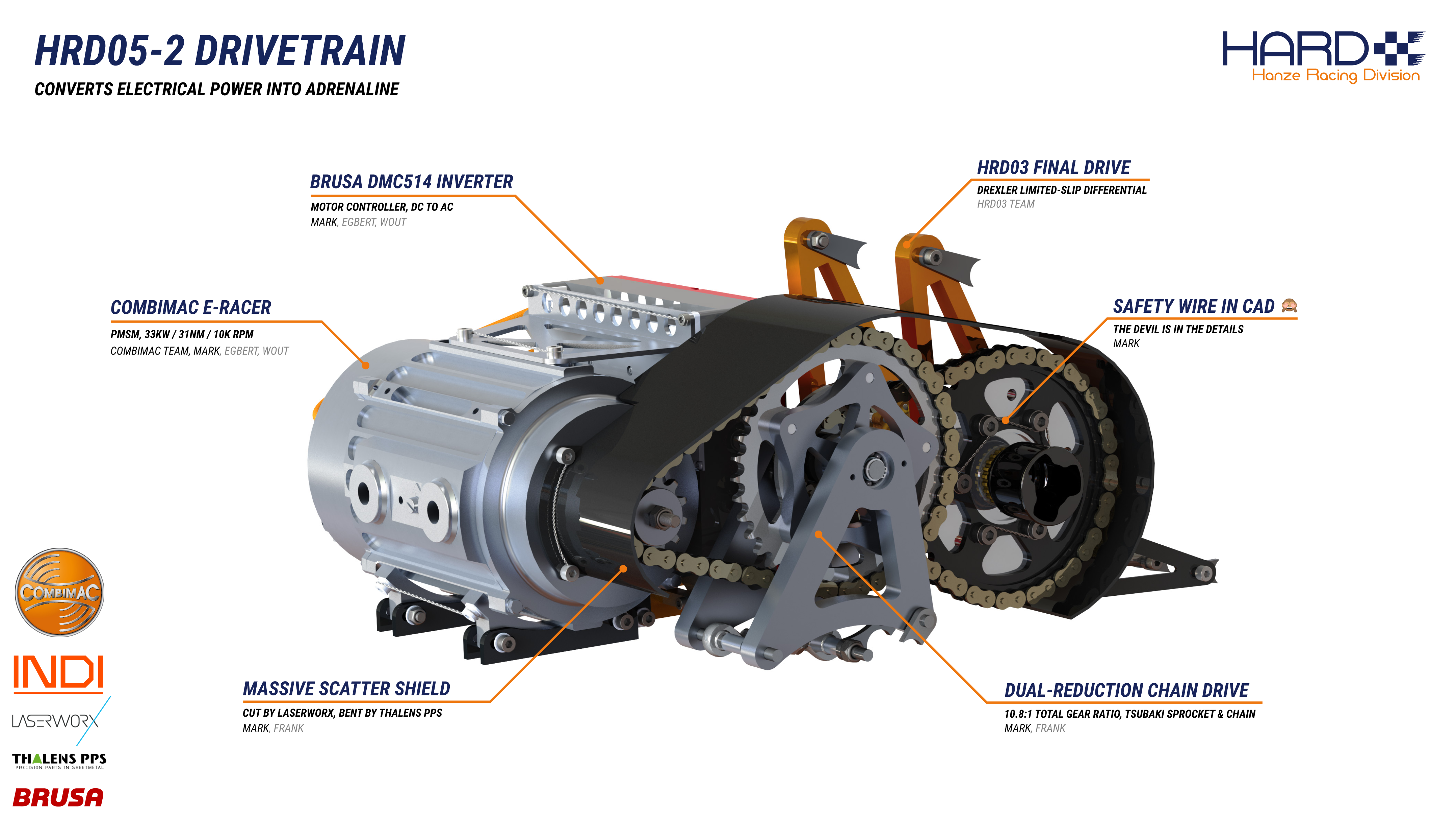 The Mechanical Engineering department builds the skeleton of our race car by doing the heavy lifting for the rest of the team.
Designing new parts, producing them and bringing them together is what the mechanical engineering department does on a daily basis. By working together and in close relationship with HARD's partners, members are able to build a car that will take HARD to the Formula Student competition. 
       In a normal  environment at school you get to work with 15 components, here you can work with at least a thousand!

Examples of projects include but are not limited to developing the suspension system and building and testing the drivetrain.
The Electrical Engineering department is responsible for powering every aspect of the car.
By designing electrical circuits and components and producing them, our electrical engineers ensure the car will be able to drive properly using its battery as power source. From wiring to programming, the job joins every aspects of associated studies, and presents challenges going far beyond academic expectations, preparing members for situations they will encounter later during their career. Examples of projects include building the car's battery in collaboration with the mechanical team, developing the precharge measurement systems and the conception of a suitable wire harness.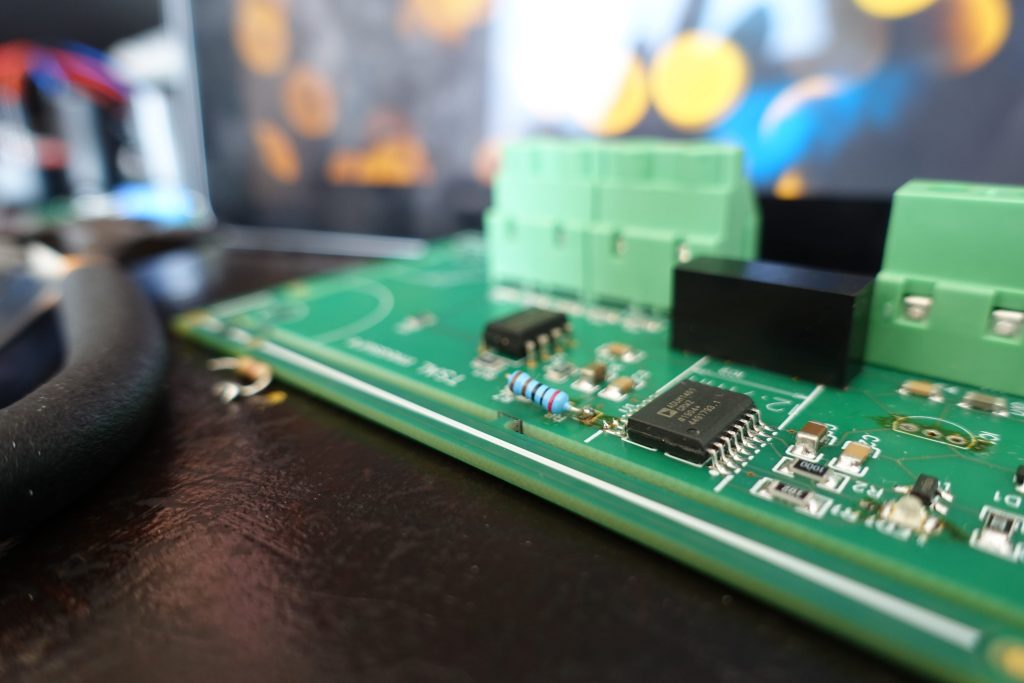 Driverless department is making an autonomous driving car!
The driverless department of HARD consists of some passionate programmers, mathematicians and computer engineers. We are working towards software to not only drive the HARD race car, but also make the car recognize and map circuits.
Together with a RC car and an electric kart, on which we can test our software, we are making progress to make our future car fully autonomous!
Formula Student offers an additional Driverless Cup in which we can compete against other teams. Projects we are working on includes; computer vision, SLAM and reinforcement learning.
The Communication Department links HARD to the rest of the world. 
By creating regular content and keeping in touch with sponsors, the communication department is crucial to the team as it ensures that both our partners and our team members are aware of the progress made on the car. Not only do we provide our followers an insight into the team and into how the car is made, we also make the whole building process a uniquely gratifying experience for our members by organizing events that create strong bonds between members over the years. Whatever we do, creativity and freedom are amongst our core values, and we try to make as many ideas as possible a reality, so never hesitate to ask!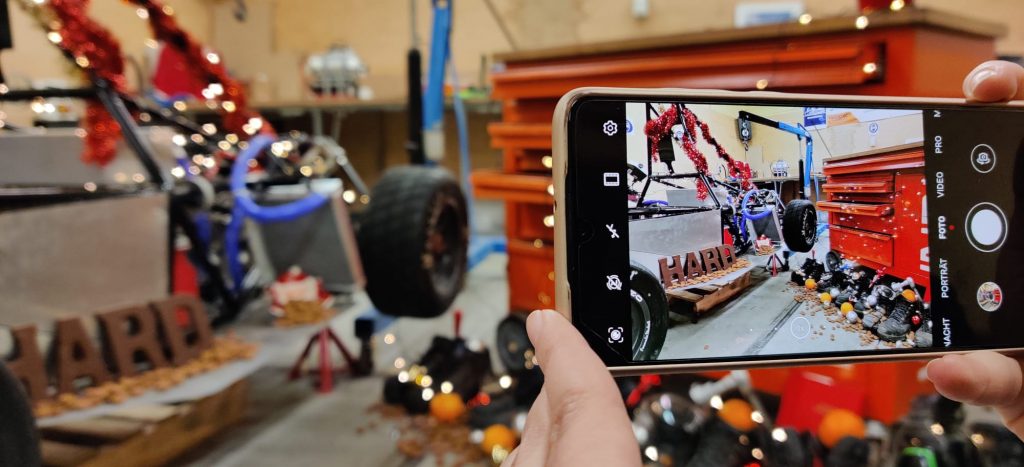 With competitions being held all around the world, Formula Student is one of the most prestigious motorsport design competition for students. While each race allows teams and sponsors to come together and share both knowledge and experience, the journey leading to the event is one of challenges and set-backs that guarantee the competence of tomorrow's finest engineers. Learn more.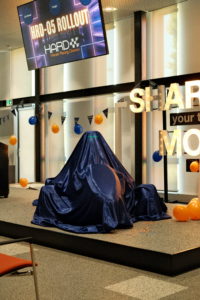 Previous Next After months of preparation, last Friday (June 9th) the HRD-05 was finally ready for its roll-out. In the Gerardus de San conference hall
Read More »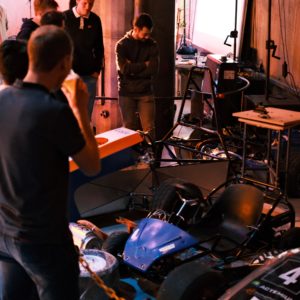 Previous Next 10 years of designing, engineering and producing race cars, means 10 years of experienced alumni that were once part of the Hanze Racing
Read More »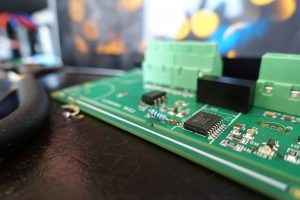 A very important part of the electrical system is the shutdown circuit. If something happens that isn't supposed to happen, the shutdown circuit will get
Read More »