With more than 3 years of HARD work within the team, Mark Oosting is one of our oldest active members. Originally studying web development and interaction design, he discovered himself a passion for mechanical engineering in 2018 and decided to follow his guts by starting the mechanical engineering bachelor at the Hanze University of Applied Sciences.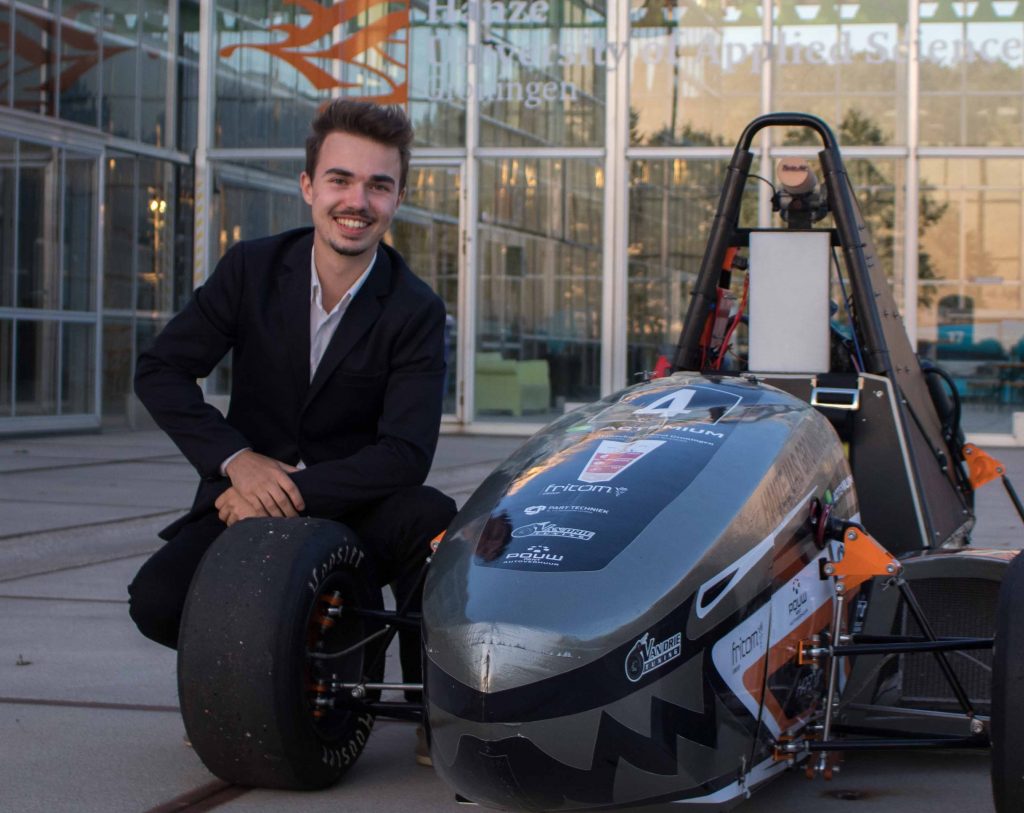 During his time at HARD, he performed a number of activities that serve as a perfect example of the variety of opportunities available to members. Indeed, he created and maintained a fully functional website as part of the foundation's valued partnership with Wildsea, took part in board activities during a whole year and completed numerous mechanical engineering projects for the HRD05, namely the chassis, nosecone, drivetrain and suspensions. Needless to say, designing and eventually producing all these requires lots of time, efforts and skill, something Mark has not been lacking of it seems 🤔
HRD05 drivetrain 3D model, designed and modeled by Mark
HRD05 suspensions system, designed and modeled by Mark
When asked about his favorite part of being a member, his answer is the team's spirit and meeting the team every Saturday to work on the car, and we can understand why! The Hanze Racing Division does really feel like a family once you get to know everyone, and it is a great place to make friends who share the same interests. Meeting every Saturday is not only a way to work on the car, but mostly a moment for members to come together and exchange. Moreover, he is motivated to keep on going as long as he can, and justifies himself: 
" HARD is a very nice place to get experience, and it is interesting to see how the team develops over time, especially since it changes all the time! The car is just a reason [to gather], the interesting part is the communication between members of HARD "
Thank you for everything you have done and still do for HARD Mark, and we are looking forward to pursuing our adventure together both today, tomorrow and during the years to come!